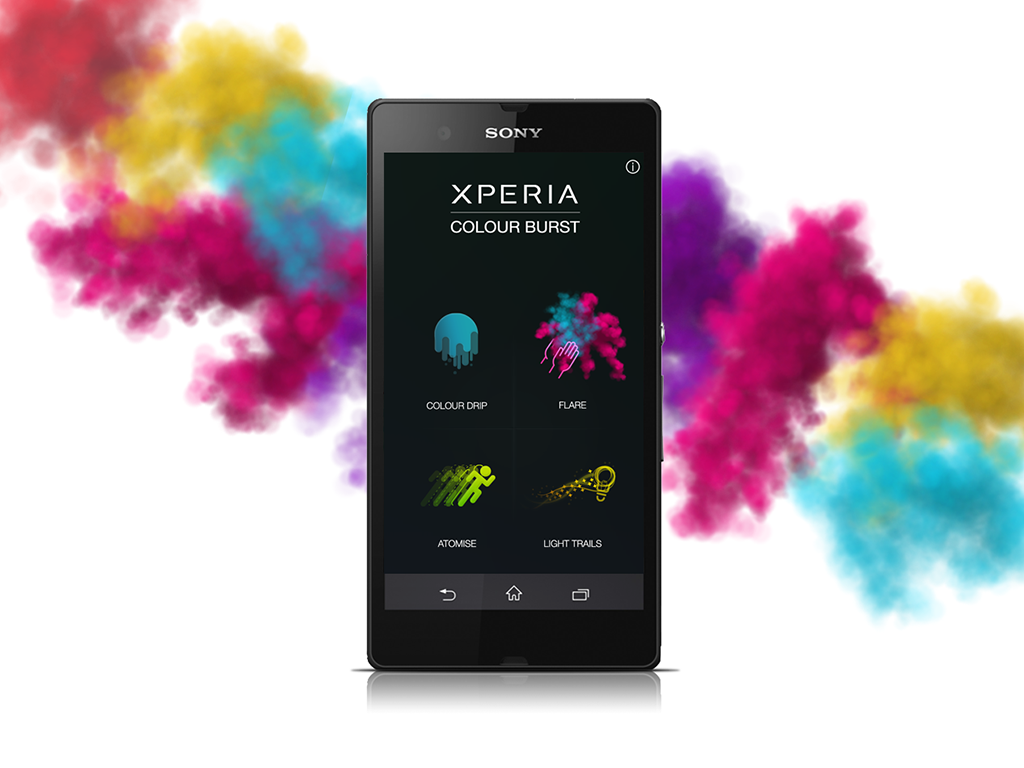 ---
Brief
Sony were introducing their new Xperia Z phone, which had enhanced image capture, backed up with a high resolution, high fidelity colour screen. They wanted to sponsor an app that too advantage of the new capabilities, whilst still be accessible to other Android phone users.
They wanted to highlight the future of phone technology, and showcase the colour – as Sony's famous adverts have highlighted perfectly.
Process
Interpretation of Brief
The product will need to:-
Showcase Colour
Not be like other imaging apps
Be available to other Android users
Be simple to use
Be fun
Competition Analysis
We investigated the current market of imaging apps. They fell into two distinct categories – those that allowed users to add content to the image, and those that applied a filter to an image.
None utilised the video imaging capabilities of mobile phones. We brainstormed various options, settling on a selection of tools, some of which would capture video, and integrate the video into a still frame – highlighting motion and colour.
Sitemap & Wireframes
A few of the wireframes are shown below: –
Splash Screen

Dashboard

Paint Drip Tool

Paint Drip Tool preview

Clap Tool

Clap Tool

Disintegration Tool

Image Library

Information Screen

Preview Photo

Sharing

Sharing

Photo

Photo

Photo

Photo

Photo
Result