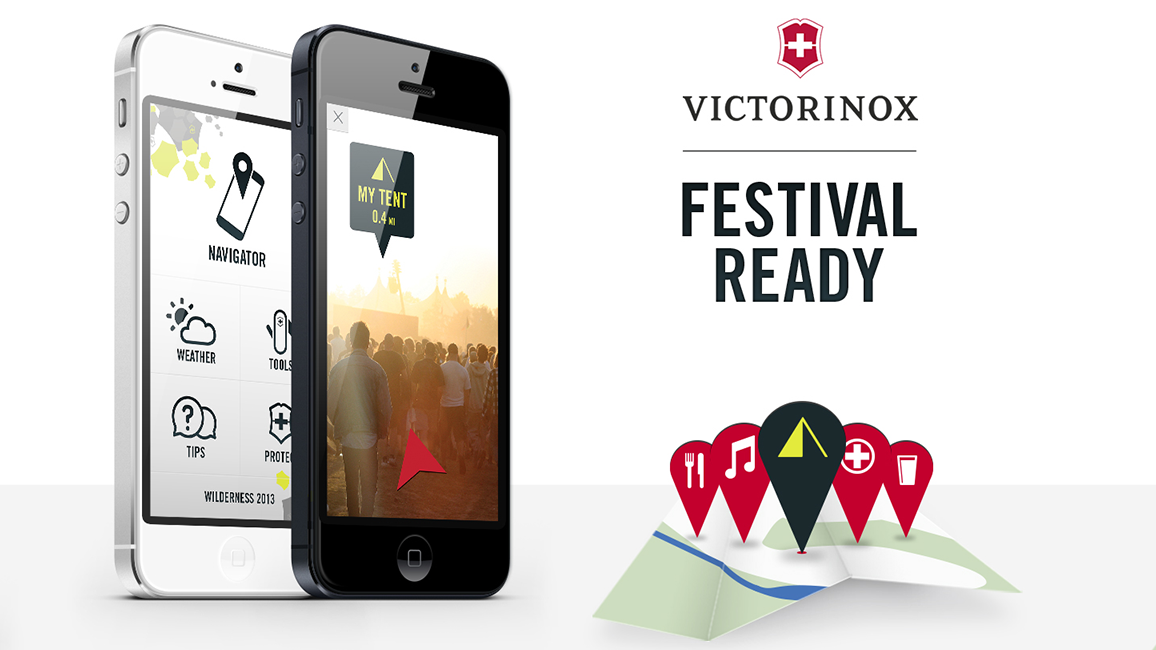 ---
Brief
The Swiss Army knife is well known as an icon of multi-functional design and usability. Victorinox wanted Festival Ready to be an App aimed at festival goers – providing them with a useful multi-functional tool to ease their enjoyment, and help them throughout the festival.
Process
Interpretation of Brief
The product will need to:-
Uphold the brand values of Victorinox
Provide useful tools to festival goers
Allow for additional tools to be added in the future
Share information with friends
Store information locally, when there's no internet connection
Competition Analysis
We analysed the market, and found no competitor specifically targeting the user at Festivals. Whilst competitors provided Apps for use at Festivals, this were strongly focussed on providing the user with information about what's on – rather than providing useful tools for the user.
Personas
We developed a number of personas, varying according to:-
How familiar the user was to festivals
How old the user was
How social the user was
What type of activities they would participate in at the festival
Sitemap & Wireframes
After prototyping the App, we developed a number of wireframes, ensuring that usability was maintained when the user was connected to the internet, and also when they weren't – something that regularly happens when at festivals.
A few of the wireframes are shown below: –
Result
Download
Achievements