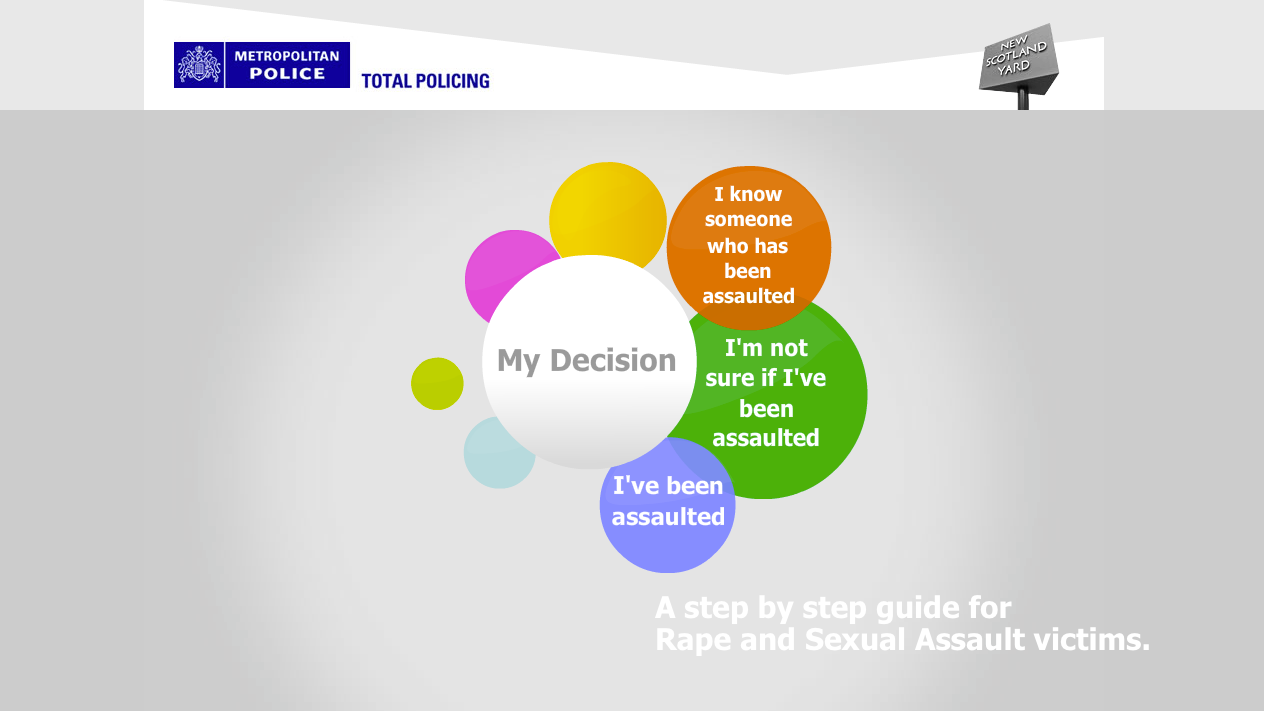 ---
Brief
The Metropolitan Police were in the process of updating their information for Rape victims. Whilst there was a wealth of information available to victims, it was hard to find – delaying, or in some cases preventing, victims from approaching the service.
Their aim was to provide a walkthrough of questions – helping guide victims, or friends of victims, pointing them towards the correct information.
Our role in the project was to simplify & combine the information into one simple IA diagram, providing the designers & developers the steps required to provide navigation for the end use through the content.
Process
Interpretation of Brief
The product will need to:-
Analyse the content available
Fully understand the processes used by the Police
Understand the services available to the Met Police
Understand the needs of a victim, or their friend
Personas
We developed a number of personas, varying according to:-
Their Age & Gender
Whether they were a victim or friend
Whether they had reported a rape to anyone
Information Architecture
The final product was an information architecture diagram – providing details on each step, and the decisions required to guide the user through the process.
A few highlights of the architecture are shown below: –
Visit