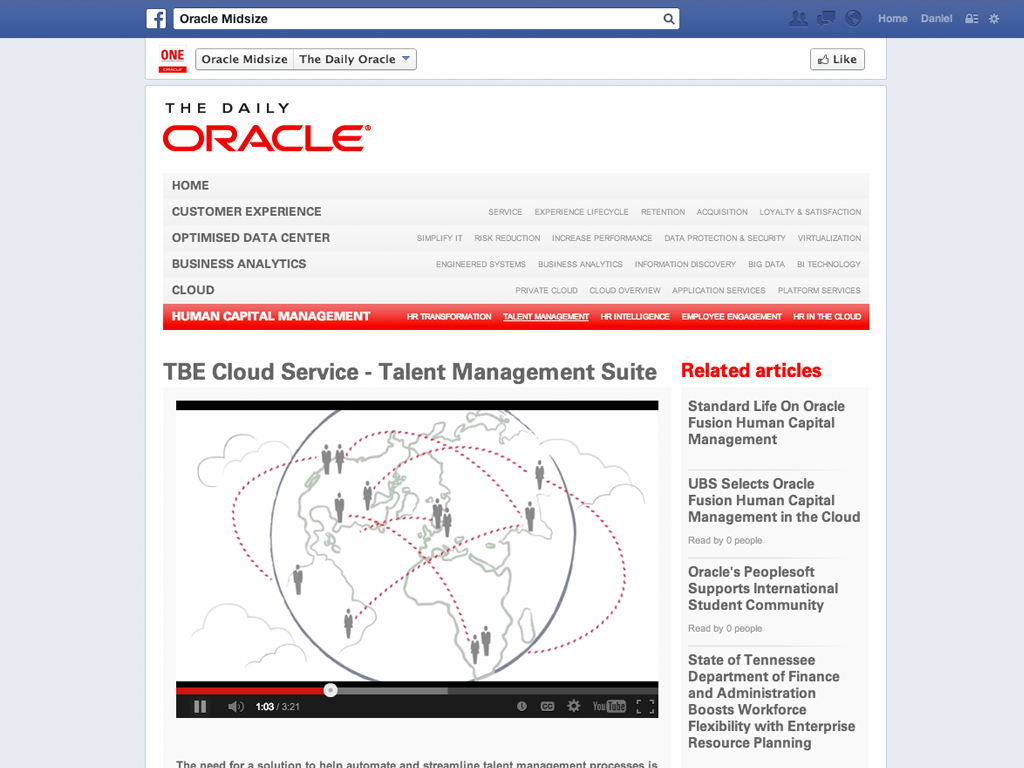 ---
Brief
Oracle approached us to design & develop a Facebook site to showcase daily news from the company. Whilst the company already had a Facebook presence, there wasn't a 'one-stop-shop' to showcase the breadth of news across all product ranges.
We have recently updated the site, allowing the site to work both on and off of Facebook. This involved redesigning the user interface, so that it would work across devices, including mobiles, tablets and desktop computers.
Process
Interpretation of Brief
The product will need to:-
Work on Facebook
Allow articles to be created
Allow articles to be published on specific days
Highlight the product areas involved with each article
Be easy to share articles
Competition Analysis
We investigated a large number of news websites – both on & off of Facebook. We also investigate a few corporate news pages – there weren't that many. Adapting & simplifying the best sites, we whittled the content down to just two pages.
Personas
We developed a number of personas, varying according to:-
Which products they would be interested in
How much time they had available
How social they were online
Sitemap & Wireframes
A few of the wireframes are shown below: –
Result
Visit